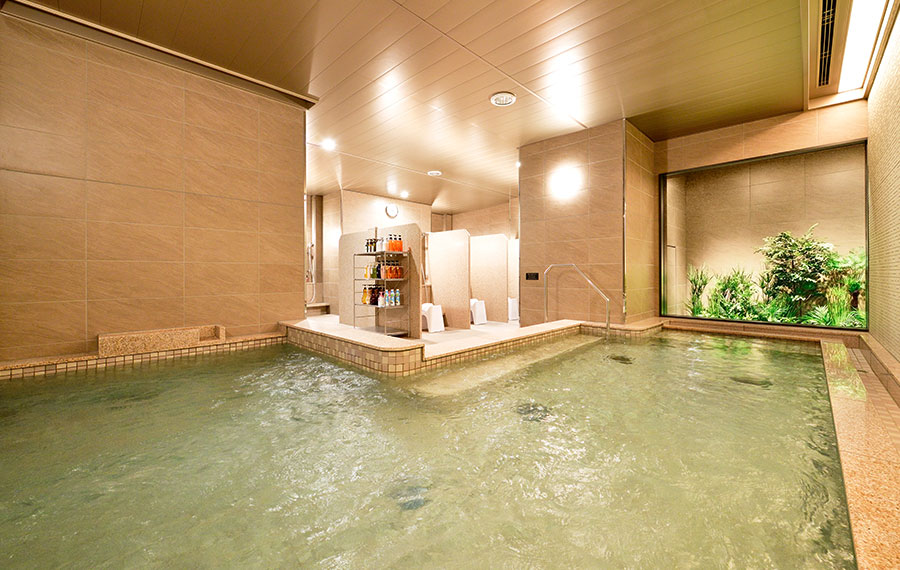 Facilities where you can recharge
to take on tomorrow
We promise you a stay that is a class above other hotels, with a large japanese spa that has a sauna, which melts away your tiredness, a gym equipped with treadmills and exercise bikes perfect for refreshing yourself, and a restaurant&bar ENT where you can eat breakfast as well as use as a work space and trip planning spot during the day.
FLOOR MAP
We have fully equipped facilities.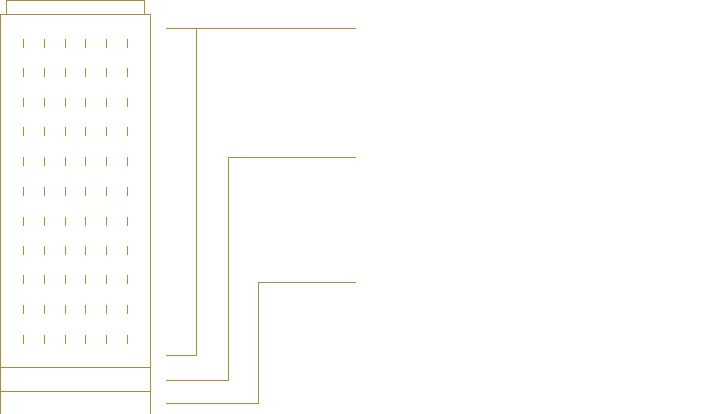 Wi-Fi

Security

A japanese spa
with sauna
Dry cleaning
service

Massage
service
Delivery
service

Universal
room

All rooms are
non-smoking

Ice machine

Affiliated
fitness center
(fee applies)

Outlet・USB port

HDMI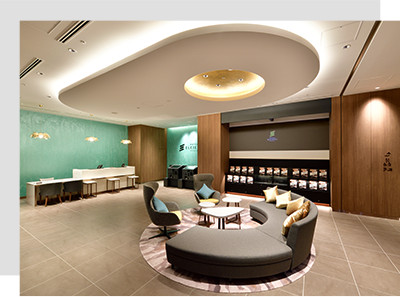 1F
Front desk and lobby
Guests are welcomed by an open and bright lobby and by a spacious front desk. Feel free to ask about delivery and other services.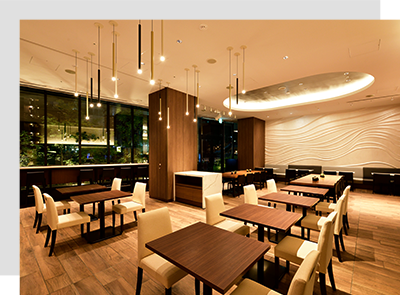 1F
Restaurant&Bar ENT
We offer a breakfast buffet in the morning, but the space also doubles as a work space during the day, while at night it becomes a bar. Noh and rakugo events are held here, and drag queens greet guests.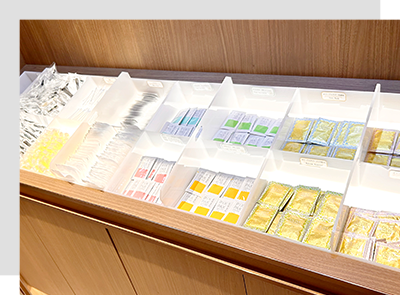 1F
Amenity Buffet
You can choose your preferred amenities in the lobby at 1F after check in.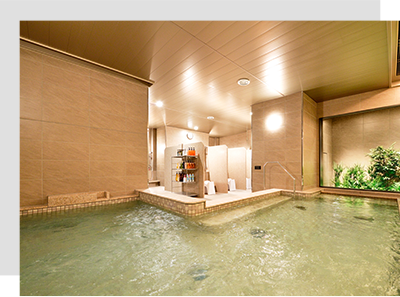 2F
A japanese spa with sauna
The hotel has a japanese spa with a sauna, which is perfect for refreshing yourself after arriving and before departing. Various amenities can also be found here.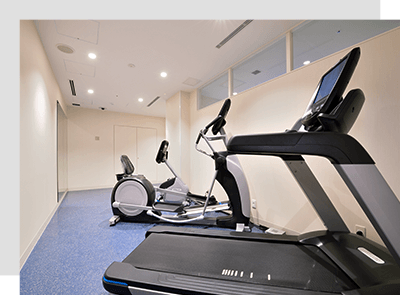 2F
Gym
Operating hours:
5:00 a.m. to 1:00 p.m./3:00 p.m. to 11:00 p.m.
A gym perfect for a quick recharge can be found next to the japanese spa and contains treadmills and exercise bikes that can be used for free by hotel guests. Additionally, hotel guests can use a nearby affiliated fitness center at a special price.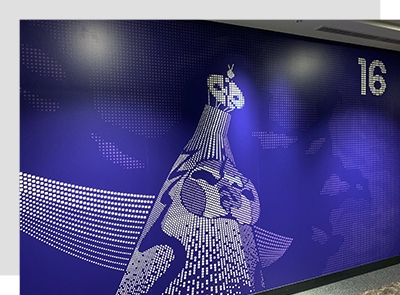 All floors
Art wallpaper
Seven types of art wallpaper that represent major Osaka landmarks can be found on each floor with different designs.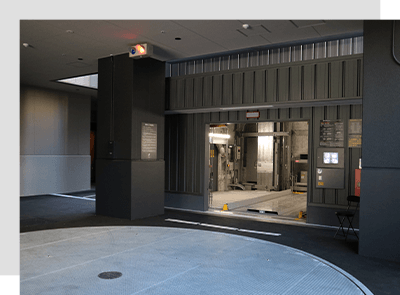 1F
Automated parking facility
We have an automated parking facility on the premises. It is available to guests at the special price of 2,000 yen (from 3:00 p.m. to 11:00 a.m. the next day).
※Times other than the above are charged separately at the normal rate.