HOTEL

ELCIENT

OSAKA
GRAND OPEN
12-minute walk from JR Osaka Station and
10 minutes by car from Shin-Osaka Station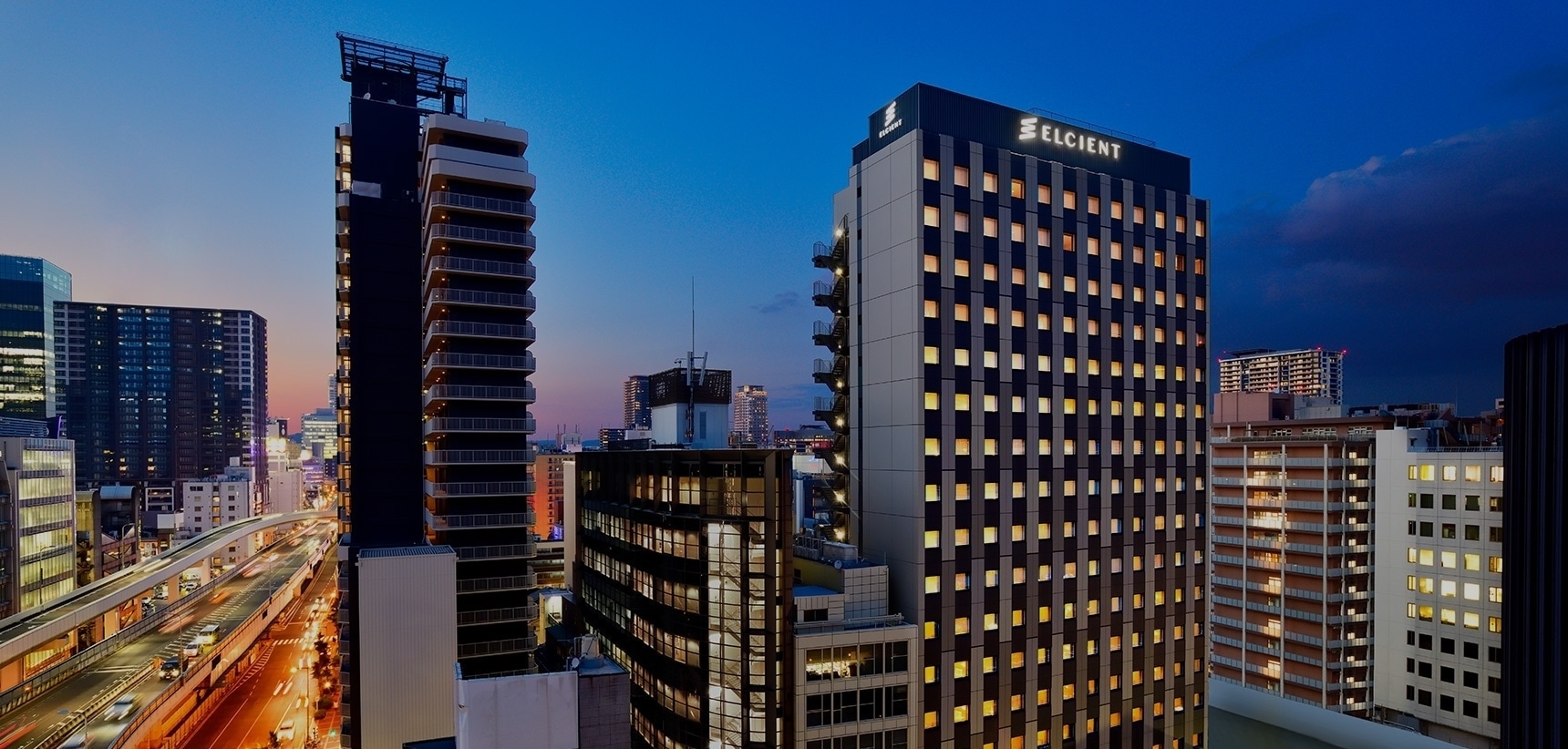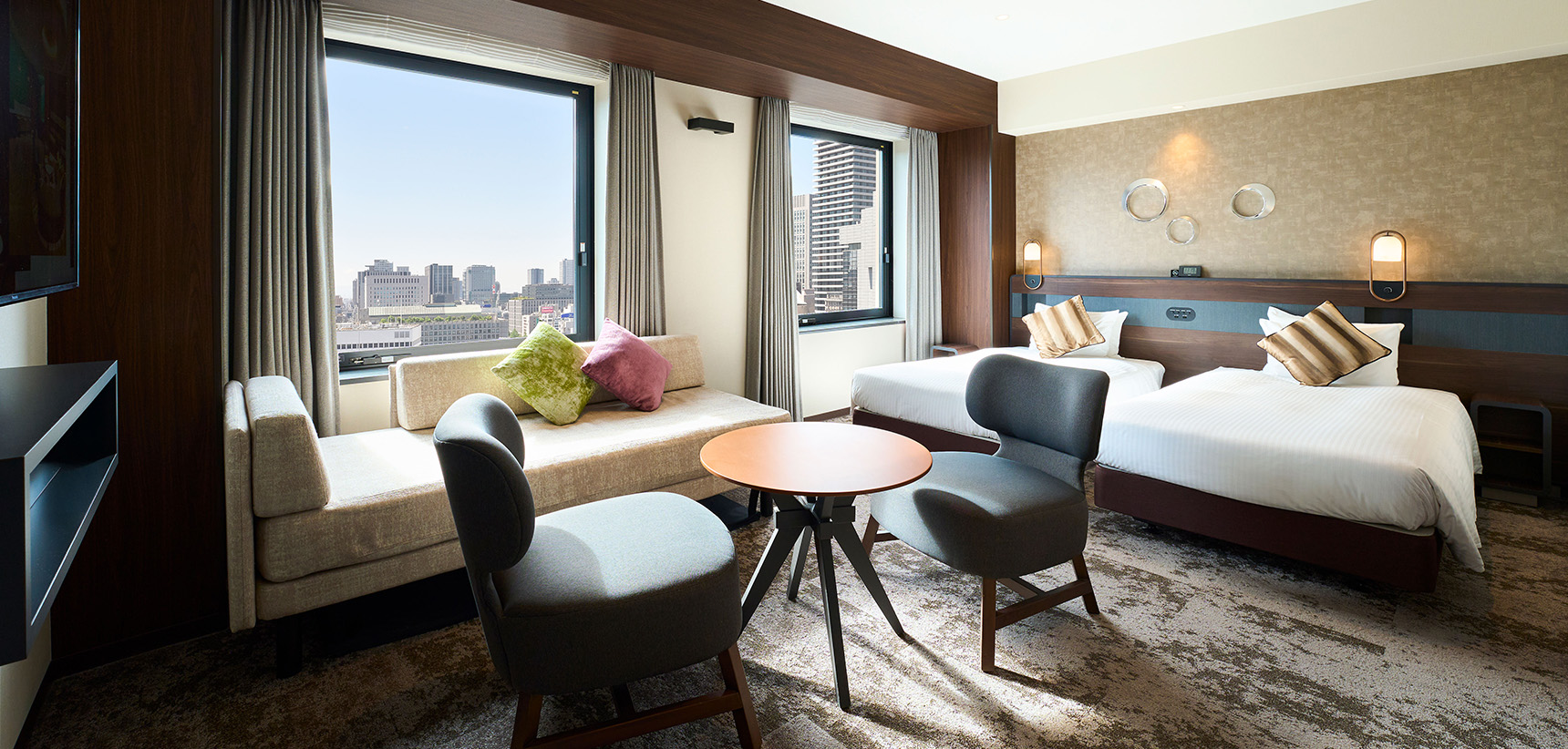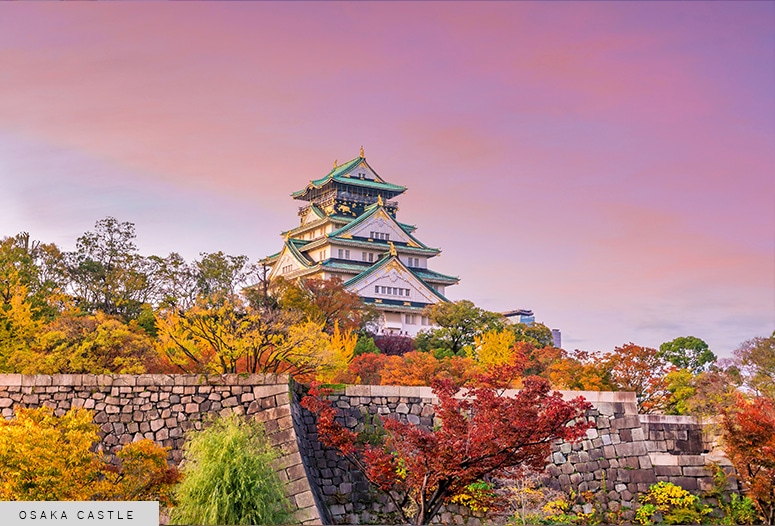 WELCOME TO
OSAKA
Hotel Elcient Osaka is located in the heart of Osaka
and is 40 minutes by local train from Kyoto
and 1 hour and 20 minutes by shinkansen from Nagoya.
Access from Tokyo is also good, being only 3 hours
by shinkansen. You can enjoy sightseeing to your
heart's content.
HOTEL CONCEPT
You'll appreciate the city
even more if you stay overnight.
We connect people to the city,
relaying discoveries and encounters that will stimulate one's curiosity.
You will enjoy the city even more.
This is your portal toward encountering the attractions of the city.
Come and connect with everything the city has to offer,
and have an exciting stay at Hotel Elcient Osaka.
SIGHT SEEING
Learn about the attractions of Osaka.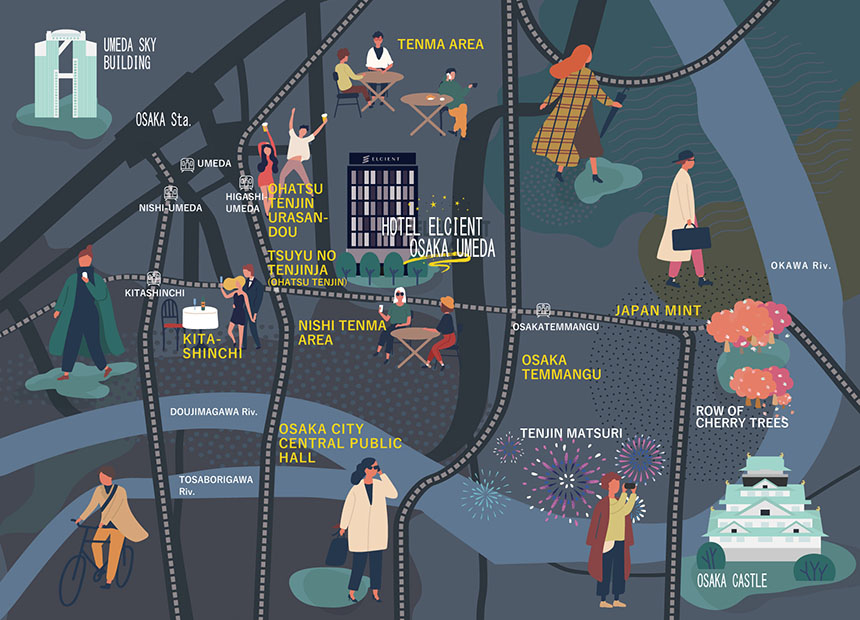 Osaka Castle

30 minutes by train from the hotel

Umeda Sky Building

25-minute walk from the hotel

Dotonbori

25 minutes by train from the hotel

Osaka Aquarium Kaiyukan

40 minutes by train from the hotel
ROOMS
They're new, but there's something oddly familiar about them.
And, they're relaxing.
In total, we have 253 double and twin rooms (collectively) that feature both smart functionality and good design sense.
The earthy colors of the guest rooms help you forget about the hustle and bustle of the city.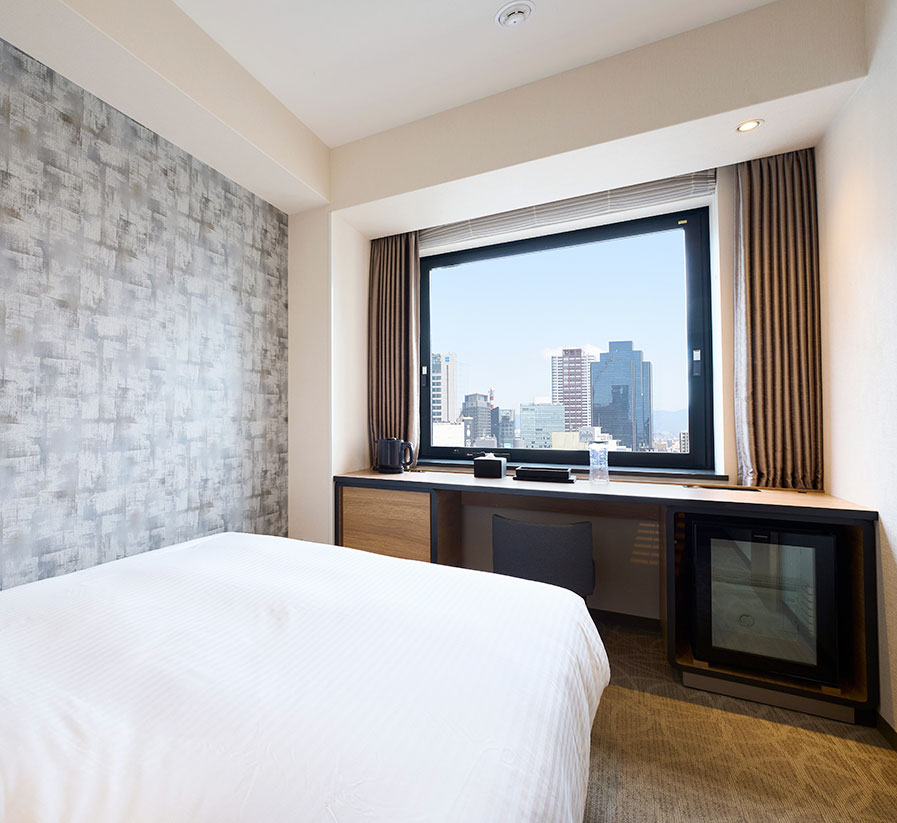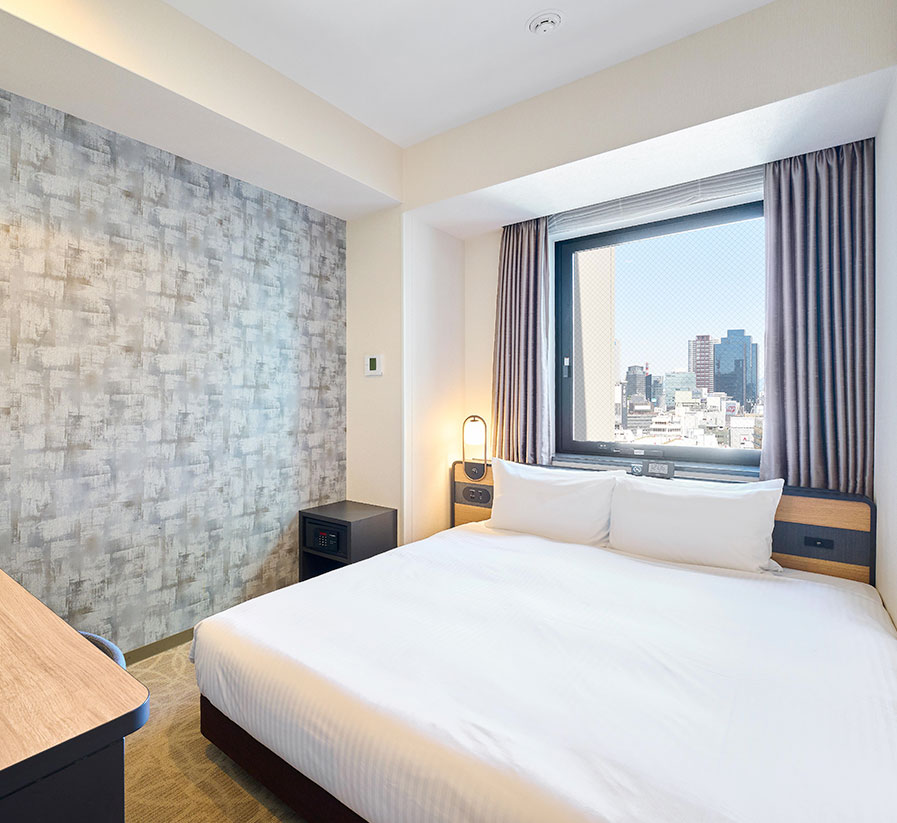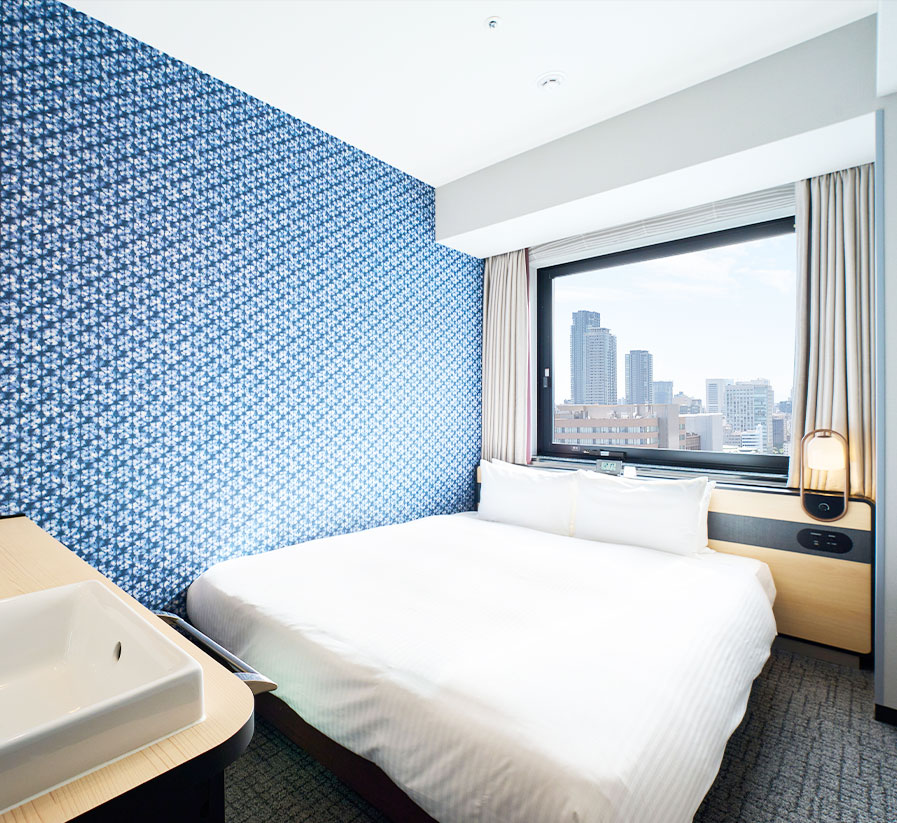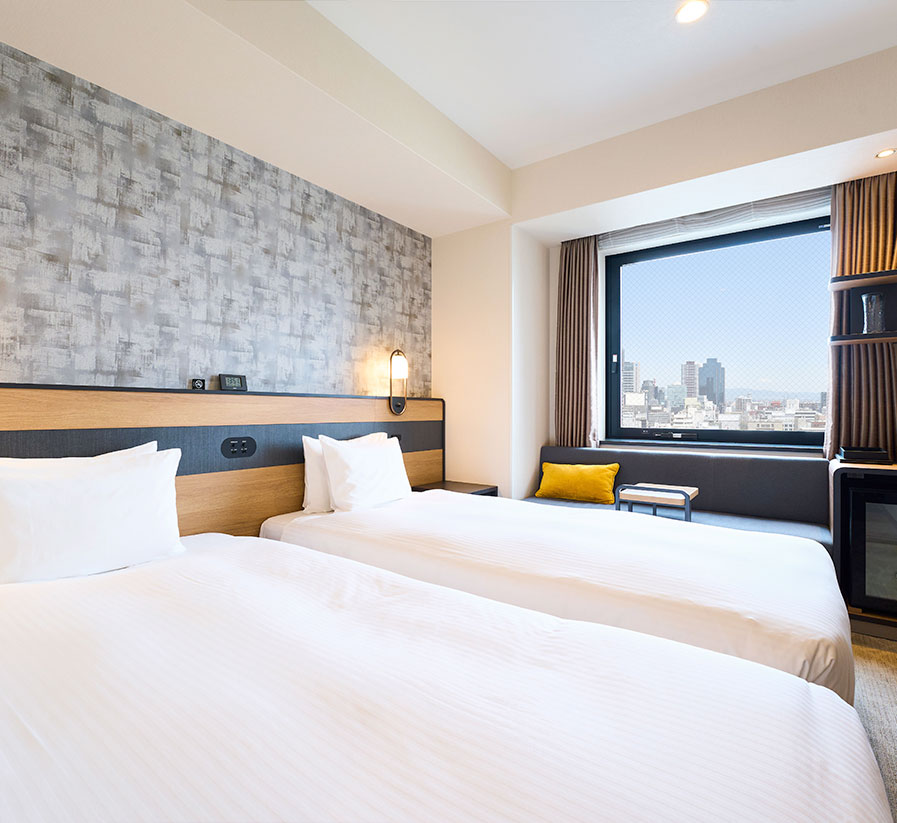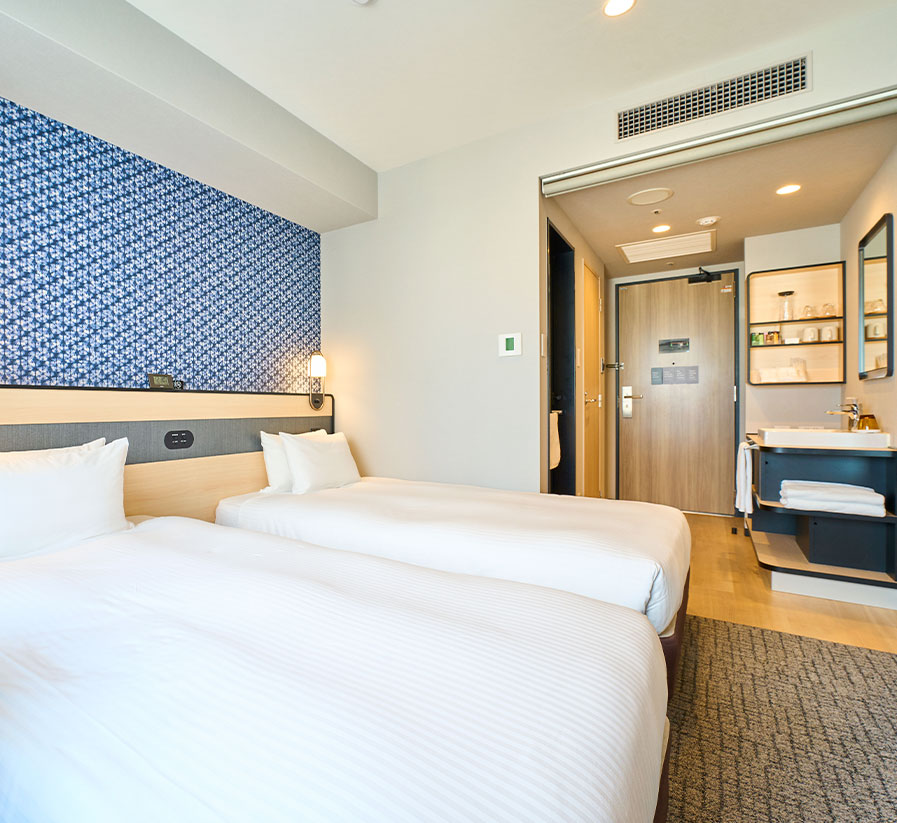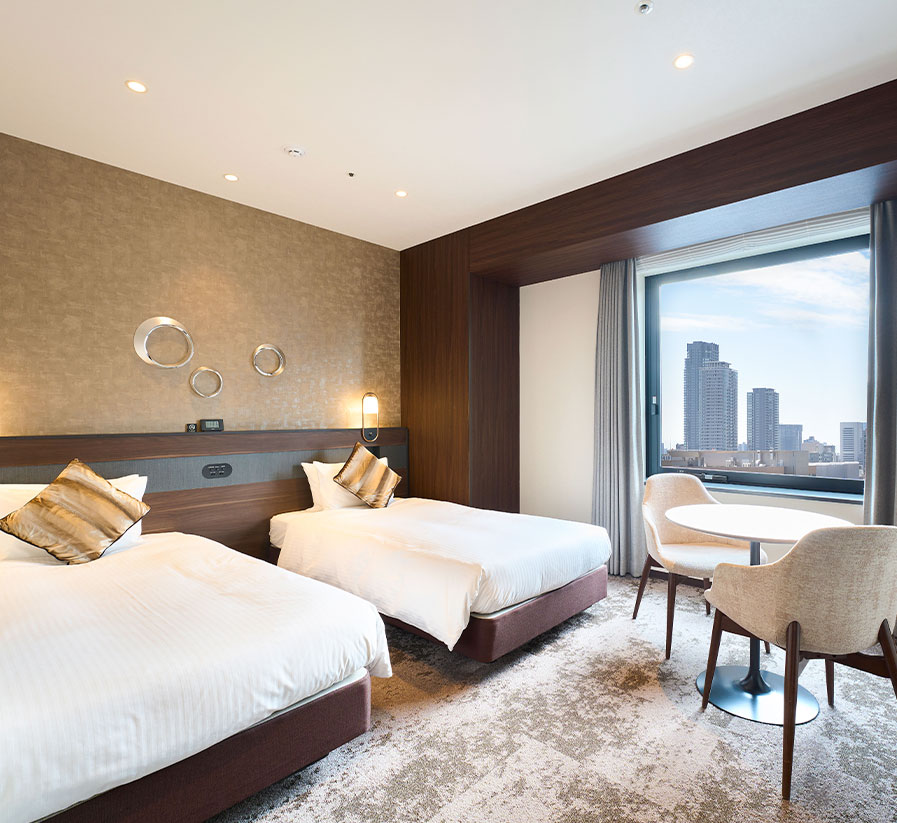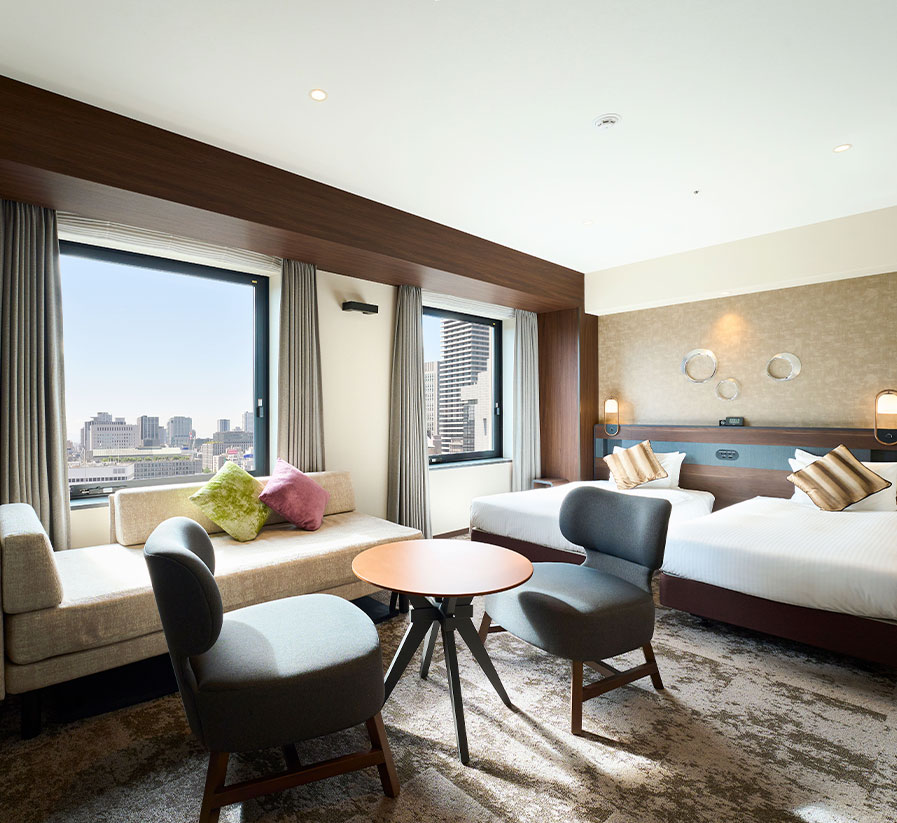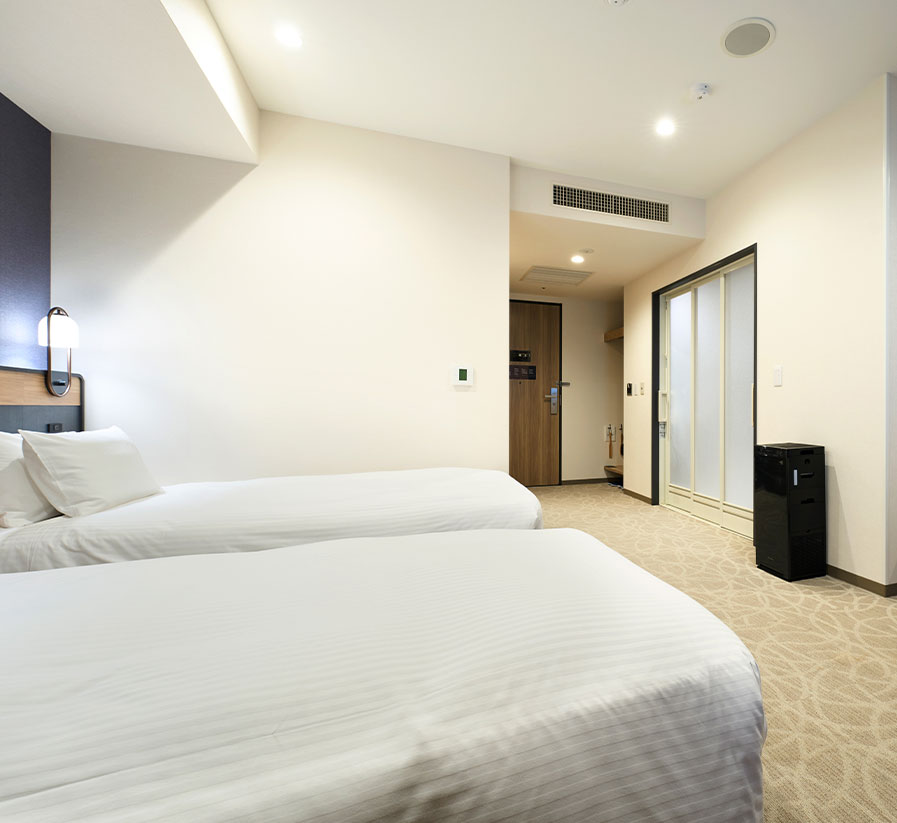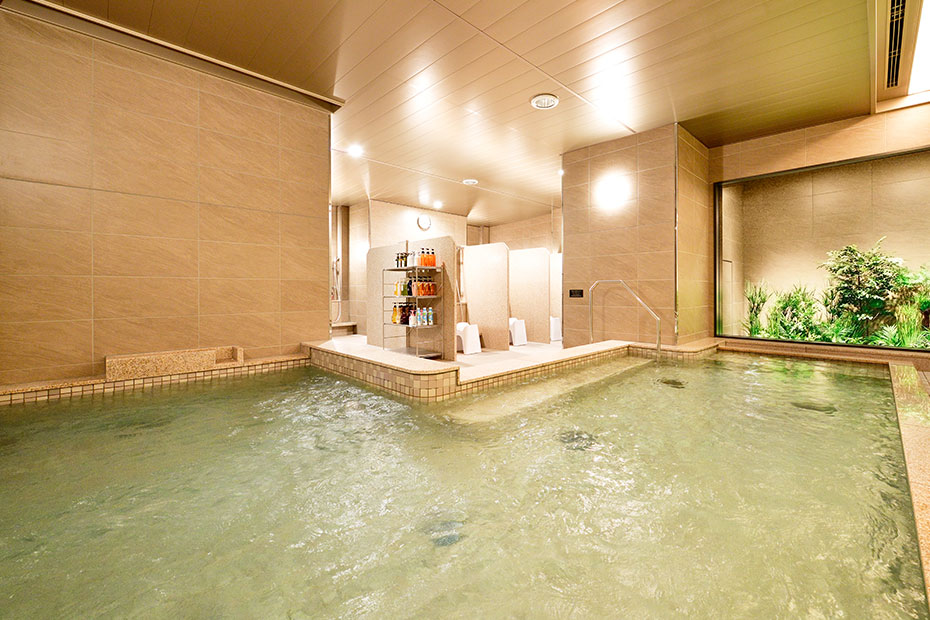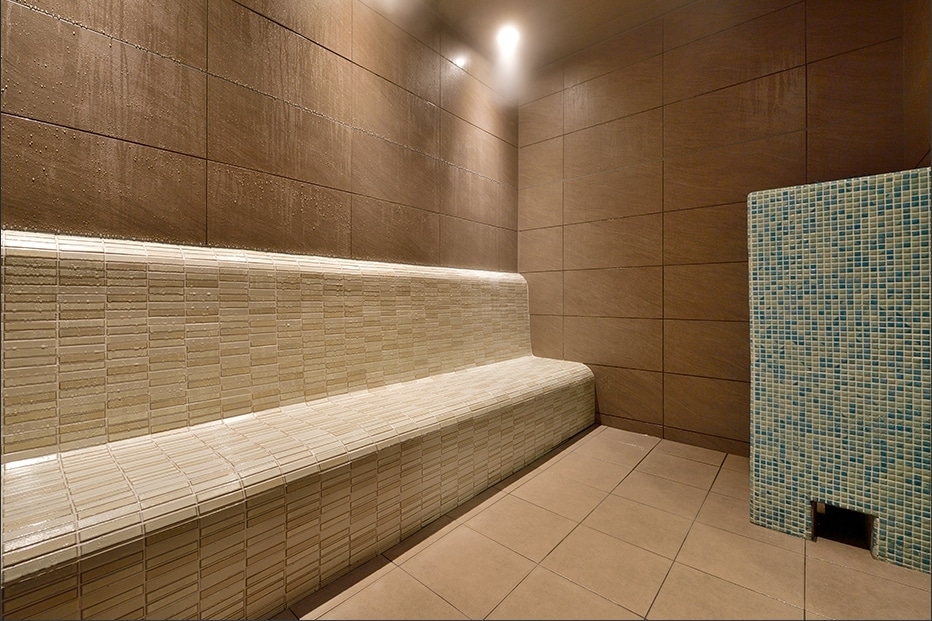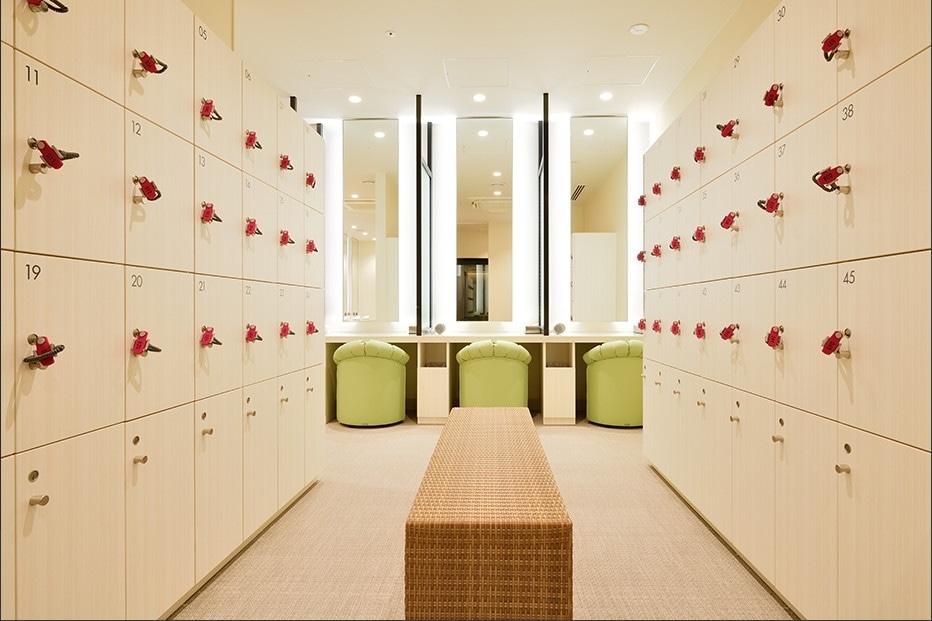 JAPANESE SPA
There is also a Japanese spa with sauna perfect for refreshing yourself.
We provide a Japanese spa with sauna that you can use to refresh yourself after you arrive or before you leave.
Commitment to comfort
POINT
POINT 01

Sauna

The women's Japanese spa is equipped with a mist sauna that envelops the entire body in a gentle mist, and the men's Japanese spa equipped with a sauna featuring the fragrance of Japanese cypress.

POINT 02

Shampoo bar

A shampoo bar is available in the Japanese spa. We have several varieties for you to choose from, depending on your mood and taste on the day.

POINT 03

AMENITY

Three types of skincare cosmetics are available for women, and hair-growth agents and two types of lotion are available for men. There is also an amenity buffet in the lobby.

POINT 04

Change room

Clean and spacious change rooms. To ensure a stress-free experience, a hair dryer is available at each wash stand. *Photo: Women's Japanese bath

POINT 05

Powder corner
(women's Japanese bath)

A powder room is located at the back of the change room. You can prepare yourself without worrying about being seen.

POINT 06

Security
(women's Japanese bath)

There is a key authentication system at the entrance to the women's large bathroom, and the door will not open unless the PIN number is entered, so you can bathe with peace of mind.
RESTAURANT&BAR
Experience Osaka even from inside the hotel.
We offer a breakfast buffet in the morning, but the space also doubles as a work space during the day, while at night it becomes a bar. We also occasionally hold some events. It is our goal to ensure your stay is an exciting one so that you'll want to visit Osaka again and again.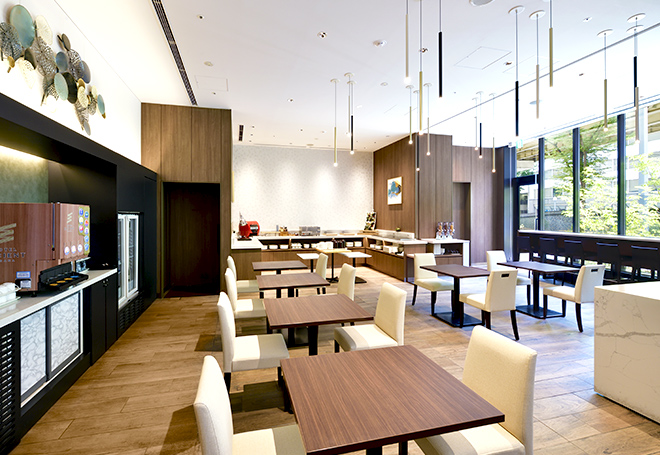 6:30 a.m. to 10:00 a.m.

BREAKFAST

We offer a breakfast buffet of 40 dishes that can enable you to enjyoy your start of the day.

11:00 a.m. to 5:00 p.m.

WORK SPACE

The restaurant is available as a workspace during the day. For a small fee, you can enjoy snacks and free drinks.

5:30 p.m. to 11:00 p.m.

BARTIME

We serve dishes that Osaka is famous for and drinks made in Osaka, such as those of Minoh Beer. Feel free to enjoy a meal before going to bed.
EVENT
Experience Osaka from even inside the hotel, with a wide variety of services.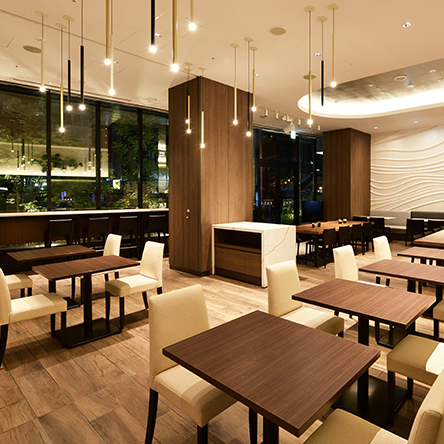 GYM
You can look after your fitness even away from home.